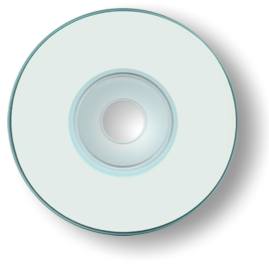 Playpause, victime d'un grand bond technologique en arrière, prolonge ses vacances… Le temps de retourner faire un petit tour au soleil (si jamais la météo se décide à régler enfin ses préférences sur « été ») et de faire réparer mon G5 qui, juste avant la fin de sa garantie annuelle, a vu son disque dur fondre comme coule une bielle. C'est donc depuis un iBook G3 très vintage (et qui montre, lui aussi, des signes de faiblesse) que je poste ce billet d'excuses.
Pour te faire patienter, et continuer à partager un petit peu de musique avec toi, tu trouveras ci-dessous une sélection des albums qui tournent en ce moment sur mes platines et mon iPod mini (incompatible avec le préhistorique iTunes 2 qui me reste et désormais livré à lui-même). A bientôt…
PS : Avec tout ça, je n'ai pas vraiment eu le temps ni le loisir de me pencher sur ma contribution à la célébration du deuxième anniversaire de Dotclear, la plateforme qui permet (à moi et à plein d'autres) de publier un blog sans réfléchir ou presque. Merci à Olivier Meunier, à l'intelligence et au talent de qui l'on doit ce logiciel libre, qui en plus est beau comme un dieu (et c'est donc un garçon hyper énervant en plus d'être admirable…). By the way, encore merci à mon chéri, qui m'a initié à Dotclear, allant même jusqu'à m'offrir la totale, tout configuré, pour la Saint Valentin !

Due to a fatal signal: illegal instruction, Playpause stays on hold for a while… After over-noisy fan issues, after a mysterious general slowdown, my iMac G5 finally decided to get on strike by itself. It's not going to cost me 10 millions pounds a day, the computer still being under warranty, but it sure sucks. So I restarted my iBook G3 and experience good old Mac OS 9 again, including iTunes 2 (iPod mini not supported…).
Since I'm not sharing much music with you these days, you'll find below a list of recommended CDs, summerwise and very compatible with any CD player.
Summer '05 select:
Buena Vista Social Club presents Ibrahim Ferrer
Ibrahim Ferrer – Buenos Hermanos
Maulawi – Maulawi
Klub des Loosers – Vive La Vie
Missy Elliott – The Cookbook
Terri Walker – L.O.V.E.
Leela James – A Change Is Gonna Come
Marlena Shaw – The Spice Of Life
Connie Francis – Greatest Hits
Róisín Murphy – Ruby Blue
Télépopmusik – Angel Milk
Erol Alkan – A Bugged In selection
DJ-Oil – The List One
Basement Jaxx – The Singles Bonus Disc (Special edition)
The Kings of Disco (compiled by Dimitri from Paris and Joey Negro)
(Top image taken from TonerDisk)

Dimitri from Paris – Attente musicale