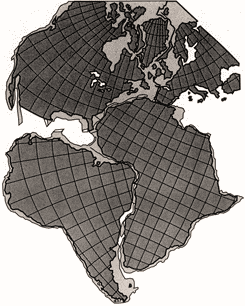 Why Can't We Live Together, c'est une vieillerie, un truc tombé dans l'oubli, qui ressort parfois sur des compilations atroces comme Mega 80, tranché en rondelles entre Murray Head et Début de Soirée… Un morceau curieusement foutu, plein d'échos, pas tout à fait trop long. Il y a comme une machinerie qui tourne mal, et pourtant, à chaque fois, j'adore. Chanté, au fond d'une cave, on dirait, par Mike Anthony, devenu depuis Mr Mike.
C'est d'abord une super vieillerie, créée par Timmy Thomas (qui s'en souvient ?) en 1973. Mais si, tu l'a réentendu, au moins, dans la BO de Boys Don't Cry…
C'est le dernier morceau du premier album de Sade, Diamond Life. Elle a eu la bonne idée de ne pas sortir ce titre en single, et contrairement à ses prédécesseurs, elle a fait carrière…
Et pas que parce qu'elle est belle.
Aussi parce qu'elle sait que les belles chansons tristes, il faut les mettre à la fin de la tracklist.

Wonder what it's like to be a one hit wonder? Look: you reach the top, everybody loves you, the big companies call you and sign you six-figure contracts, and then, it's gone, your second single is a total failure, and nobody wants to hear about you ever.
Wow. Can you live with the idea that you had it all and that it's finished? Or is it enough just to see happy people's faces when they hear your song? That you got them once, and they are with you for all your life, for all their life…
Timmy Thomas appears to be one of them. I hardly even knew him. I know the song, Why Can't We Live Together, it was featured in Boys Don't Cry soundtrack.
And I know the song also because it has a funky version.
By one hit (no) wonder Mike Anthony, aka Mr Mike. His voice is huskier and sadder than Thomas'. The sampled beat seems too slow, something must be wrong in this track… Yet, it works, like an musical engine from 1982.
I rediscoverd it on an antique compilation The Best Of Funkytown, full of old semi-hits like You Got The Love by The Source featuring Candi Staton. (But instead of baaaad '04 dancefloor boom boom, it's 80's club house flavour…)
Later, the song was also covered by Sade on Diamond Life.
I always thought she had a good taste.

Mike Anthony – Why Can't We Live Together (dance version)