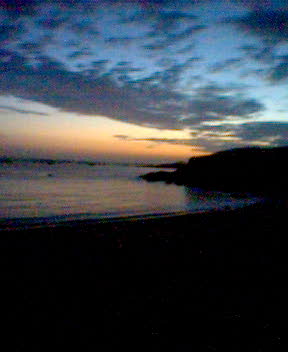 Dur dur de sélectionner un premier morceau à mettre en ligne… Tant d'idées à partager.
Ainsi parlait Zarathoustra ? un peu pompier… et d'autres l'ont déjà fait.
Un silence ?
Une note continue ?
Non, ce sera « Partir », parce que c'est le début.
Le son monte doucement, le flow de Diam's s'impose et les instruments font le reste. Moi aussi, j'ai envie de partir et de trouver cet endroit dont elle parle.
Un jour sûrement.

Quite hard to pick the first post…
On « Partir » (« To Go Away »), Diam's raps about finding someplace on earth with a view on the sea.
DJ Medhi's groove makes me wanna go there.
Let's GO !

Dj Medhi feat. Diam's – Partir