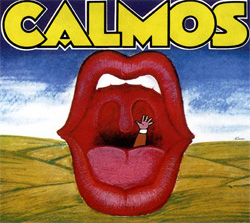 Aujourd'hui, c'est férié, il fait moche, alors en voilà une petite deuxième…
Calmos, un film de Bertrand Blier. Un pécheur, lui aussi.
Au générique de son générique : Slam Stewart, la basse chantante (un bien beau métier…), Maurice Vander au piano, José Souc à la guitare, Daniel Humair à la batterie. Sur ce morceau, très « jour de pluie, soir d'automne », on bascule, au milieu, dans une deuxième ambiance, avec une deuxième voix : Graziella Madrigal. Et une averse de petites culottes, ou un truc comme ça, dans l'imaginaire de Blier.

November, 1st, is a holiday, it's raining and freezing… So here is a new post.
A bit of swing, a touch of jazz… Slam Stewart is the « singing bass » : what a craft !
Taken from the Calmos soundtrack, also featuring Maurice Vander (piano), José Souc (guitar), Daniel Humair (drums). And the delicious Graziella Madrigal, on the second part of the track. Sounds like staying in bed all day.
Not as funky as the crazy scatman Harold Alexander, but the song definitely becomes the « november » mood.

Georges Delerue & Slam Stewart (Calmos BOF / OST) – Calmos Tranquillos