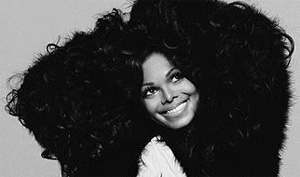 On savait que chez les Jackson ça ne tournait pas rond, mais là, on touche le fond du n'importe quoi. Si Michael reste inégalable en termes de turpitudes, Janet vient de le rejoindre au firmament des vedettes minables : selon Yeeeah!, elle aurait eu une fille il y a 18 ans avec son mari d'alors et aurait laissé cet enfant chez sa grande soeur, Rebbie. Pauvre frangine, qui a dû torcher la gamine et a laissé filer sa carrière… Réécoute donc tous les tubes de Miss Janet avec une oreille neuve et, comme moi, fais « berk » : de What Have You Done For Me Lately à That's The Way Love Goes en passant par Together Again et Come Back To Me, l'histoire d'une femme qui affiche sa détresse (elle doit bien en souffrir, tout de même, non ?) sous des airs de gentilles chansons d'amour.
Pire encore, la mise en scène de son masochisme dans le remix de Go Deep, où plane la menace d'un scandale sexuel… C'est pathétique.

Breaking news from the freaks family via Yeeeah!. Janet Jackson is supposed to have a 18-year-old daughter who was secretly raised by Rebbie Jackson. Now you can listen again to Miss Super Bowl Boob's songs and hear a totally different story: from What Have You Done For Me Lately to That's The Way Love Goes, from Miss You Much to Together Again, Janet never sung silly love songs but desperate calls to her abandoned child. I don't know if it's disgusting or far too ridiculous.
Pay attention again to this remix of her 1998 hit, Go Deep, on which a mysterious man tries to call her « regarding last night ». If this story is true, Janet now appears as a definite masochistic woman. And dumb as hell.
(Image taken from Janet-Planet.net)

Janet Jackson – Go Deep (Roni Size remix)