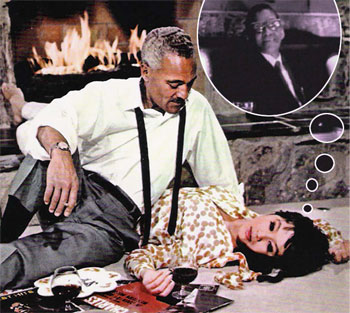 Drôle de personnage, Little Jimmy Scott. Un peu pathétique, attendrissant, moins glamour qu'Ibrahim Ferrer dans la famille croulants mais chantants. Mais une vraie grâce dans la voix, le désespoir des amours perdues, la sage profondeur d'un vieillard dans un corps trop riquiqui pour son talent… Ca s'appelle le syndrome de Kallmann : il n'a pas fini sa puberté.
Et avec des fans comme Lou Reed, David Lynch et Ray Charles, forcément, il se place là, le bonhomme.
Toujours accompagné de musiciens impeccables, il fait des reprises à tire-larigot, pleines de mélo, sur le fil. Ici, une version sépulcrale de Sometimes I Feel Like A Motherless Child.
Sur l'album Holding Back The Years (gloups la chanson, finalement, elle ne passera pas le mois dans mon iPod, playlist décembre en douce), on trouve aussi Nothing Compares 2 U, Jealous Guy qui s'étire, limite too much.
Et Almost Blue, très retenu. Qui vaut aussi pour le pont, lynchien en diable.
Je n'en ai pas l'air comme ça, mais j'adore, hein ! Sauf que là, excuse, j'ai Grand Theft Auto San Adreas qui m'attend.

Funny guy, Little Jimmy Scott. Kind of pathetic, touching but far less glamourous than papi Ibrahim Ferrer. Yet his voice is incredibly strong, and full of despair, for a tiny bit like him. Because of Kallman syndrome, he didn't complete puberty.
Fellow band and studio co-workers are/were: Lionel Hampton, Ron Carter, Kenny Barron, Ray Charles, Lou Reed… Even did an appereance in Madonna's Secret video.
Like many jazz singers, he's a cover specialist. Watch here ghostly standard Sometimes I Feel Like A Motherless Child.
But he has extended his musical visions with songs such as Nothing Compares 2 U (quite successful in France thanks to Radio Nova…), Sorry Seems To Be The Hardest Word (so so), Jealous Guy (cold and sorrowful).
And Almost Blue, by Elvis Costello. I guess David Lynch loves this one.

Jimmy Scott – Almost Blue