⏯ WINTER²⁰²²
🔚 BLACKHAMPTON – The Ending
C'est con, je viens juste de découvrir Blackhampton alors qu'ils se sont séparés. Chelou, cette année.
On ne va pas commencer par la fin, de toute façon, c'est pas un best-of 2022, c'est une sélection de saison, un truc presque spontané, une playlist comme j'aime les faire, un petit voyage d'une heure vingt, à peine plus (bon, la version YT avec ses putains de pub et le bonus track, on doit arriver à deux heures…).
Tu vais voir, ça passe tout seul. The Ending est juste le début.
🎤 Eydie Gormé – Quiereme Mucho
Deep, soft groove, easy listening à la Julio Iglesias. Deep.
🇨🇦 Lisa Leblanc – Pourquoi faire aujourd'hui
🇧🇷 Gal Costa – Sublime
🇬🇧 Louis La Roche – The D Word
Disco, bébé.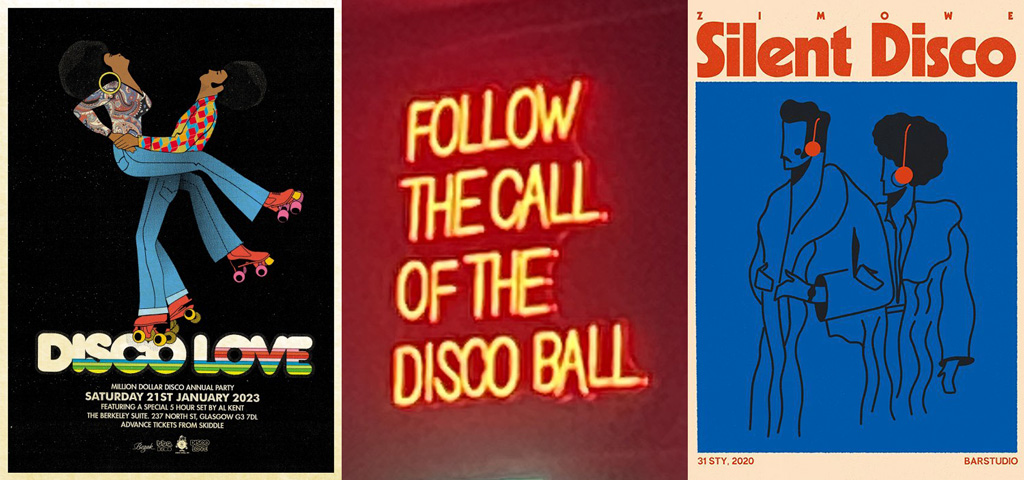 ♥︎ Sault – Love is All I Know
▼ Daphni – Always There
★ SONIKKU – Megalomaniac
House music, baby.
🪩 Julieta Venegas – Mismo Amor
Au milieu de l'infernale toupie de 2022, mon chouchou Alex Anwandter a produit l'album de la Venegas, superstar mexicaine, presque comme si, dans 10 ans, Zazie bossait avec Kidddy Smile*. Pas totalement logique pourtant super plus excitant que leurs derniers trucs faits tout seuls.
*vérifier dans 10 ans.
🏎 Redcar – Combien de temps
Otherworldly post-Rita Mitsouko/Gainsbarre French spoken word full of grammar barbarisms and scansion mannerisms. Some moments on the album almost sound like a parody of the French 80s but they take it somewhere fresher and queerer.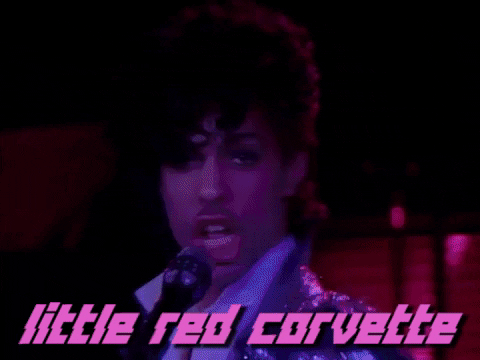 🕥 Kornel Kovacs & Aluna – Follow You (Alex Kassian Ambient remix)
La voix d'Aluna, une réminiscence du milieu de la dernière décennie. Ca devrait sembler proche mais ça semble tellement loin. Merci le début des années 2020.
🛬 Ryuichi Sakamoto – Merry Christmas Mr. Lawrence (Electric Youth Remodel)
One of the best remix/tribute albums ever from an iconic musician. This version of a standard goes to an expected place, but it doesn't disappoint and feels whole like a good plane landing, as it should.
🌅 BADBADNOTGOOD – Unfolding (Ron Trent remix)
Des décennies après, tu retombes sur des trucs balearic/deep house à tomber par terre et en fait, back to the future, ça date de 2022.
💿 Tina Turner – Unfinished Sympathy (Extended Olympic mix)
This remix of a Massive Attack cover isn't on streaming. Go to YouTube to hear my full favorite version available on the 1996 Whatever You Want CD2 maxi-single.
🎻 Nikolaï Rimski-Korsakov – Shéhérazade (Laura Masotto Rework)
J'ai été tendance sur tumblr pendant l'équivalent de 0.000047 secondes à l'échelle de Catherine Zeta-Jones grâce à ce partage.
Спасибо, Николай.
🌈 Sade – By Your Side (Cottonbelly's Fela Extended remix)
Another Playpause classic came out officially on digital in 2022. The Red Hot series was a huge part in my musical education and excitement at some point in the 90s, besides my awakening on LGBTQ and HIV related issues. This came full circle in 2002 with this unmissable reissue around the Fela-themed compilation.
☮️ Nina Hagen feat. Bob Geldof – It Doesn't Matter Now
Depuis Late Summer Select, plus de live pour conclure cette sélection, comme pour conjurer les mauvais plis pris pendant/depuis le/s confinement/s contre la cessation des sessions de musique jouée en direct, écoutée et dansée collectivement. Et le reste.
C'est dur à perdre, les habitudes.
Faut se forcer un peu.
Comme pour écouter Nina Hagen, dont j'ai exploré récemment la discographie dans ce mouvement de contre-survie, ce relapse post-covid. Chanteuse extraordinaire comme on dit en anglais hollywoodien, voix venue de nulle part passée des yéyés est-allemands au firmament de la pop-culture du temps-où-une-femme-se-pouvait-se-toucher-la-chatte-en-direct-à-la-télé (un truc que les Gen post-fluides ne verront probablement jamais à cause de la censuréduction médiatique de Web3 et al.).
Un blues écrit par Bob Geldof, tu fais pas plus boomer que ça, ni plus wunderbar.
Wunderboomer.
🔙 Bonus track : Madonna – Back That Up to the Beat
Cette démo qui a fuité fin 2014 parmi d'autres, ruinant la sortie d'un album en 2015, devient un tube via TikTok en 2022. Voilà une histoire rigolote de cette fin d' année.
Si ça se trouve, c'est la plus grande opé de guerrilla marketing/social hacking du XXIe siècle, tout en buvant du Krug Rosé et des Lemon Drops.
Wunderboomer².
Cover art by Playpause
Epidémie, guerre, catastrophes naturelles, quelles épreuves attendent nos aventuriers ?
Découvrez-le dans la prochaine saison de « Les Gens »…