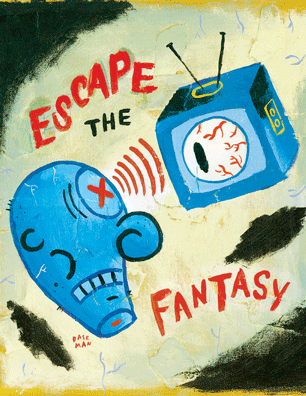 C'était l'anniversaire de ma sœur, hier. C'était la Digital Detox Week, la semaine dernière. C'était aussi la journée de la Terre. Et la journée des magasins de disques. La semaine du développement durable a commencé le 1er avril (il est toujours temps de sauver Willy). Club Med s'engage, un jour nous aurons droit à la journée officielle du bonheur… Ça tombe bien j'ai loupé la journée de l'orgasme global pour la paix, je savais pas. De toute façon, c'est acquis, il y aura encore la fashion week, la saison prochaine, et il y aura la semaine de la critique à Cannes, cette année encore. Parce que 2009 est l'année mondiale de l'astronomie. L'année des fibres naturelles, de la réconciliation, du gorille, de Gogol, de José María Morelos y Pavón au Mexique, de la jeunesse en Russie… Commémorons, un jour, une semaine, une quinzaine, un mois, une décennie, ce qui compte, c'est qu'il y ait une date. 1967, année internationale du tourisme. 1975, ma naissance et l'année internationale de la femme. Et le 21 mai, mon anniversaire, tombe cette année la journée mondiale de la diversité culturelle pour le dialogue et le développement. Trouvé il y a trois jours, un 45 tours de Radioactivity datant de 1976. Presque aussi vieux que moi, tiens. Mais je me dis que si Mirwais sample The Man Machine, un autre titre de Kraftwerk, sur Man pour Yas, c'est qu'avoir plus de trente ans ne rend pas forcément obsolète. Le temps s'accélère, les événements d'hier sont de l'histoire ancienne.
Je me demande même s'ils archivent quoi que ce soit ou s'ils font des sauvegardes, chez Twitter. Nous sommes victimes de schizophrénie temporelle, chronique au sens étymologique, partagés entre devoirs de mémoire, veille de fêtes, updates, jours d'après, lendemains qui chantent ou déchantent, c'est selon… et fins de mois difficilles. Et le lundi de pentecôte, alors, c'est férié ou pas ?
Donc, au cas où tu l'aurais ratée, je remets en ligne ma dernière select en date. Une vieiile série de compilations maison ravivée en 2009. Radiolala devrait revenir aussi…

In case you've missed it, 2009 is the year of astronomy, of natural fibres, of the gorilla, of human rights learning, of reconciliation…
In case you've missed it, people from the global orgasm for peace organization wanted you to climax at the same moment, on the solstice last december, and they said they would do it again.
In case you've missed it, Digital Detox Week was last week. Record Store Day two weeks ago.
In case you've missed it, Björk's next live CD has leaked online, whereas the release has been postponed. Funny how these two events occurred on the same day.
In case you've missed it, Edie Britt died of an electric shock after being strangled and crashing her car into a light pole, and the police had nothing to say about it.
In case you've missed it, Susan Boyle. Pretty sure it's a PR stunt to make the good people of the UK proud of themselves in times of recession, to have every misérable soul sing I dreamed a dream and forget to burn Sir Fred Goodwin's house down. Expect Babe the gallant pig goes to Mexico (the sequel) in order to make everybody feel better after freaking out about swine flu.
In case you've missed it, I'm one year older in less than a month.
In case you've missed, spring hasn't really blossomed yet. At least, not where I live. So you can still listen to WINTER SELECT '09.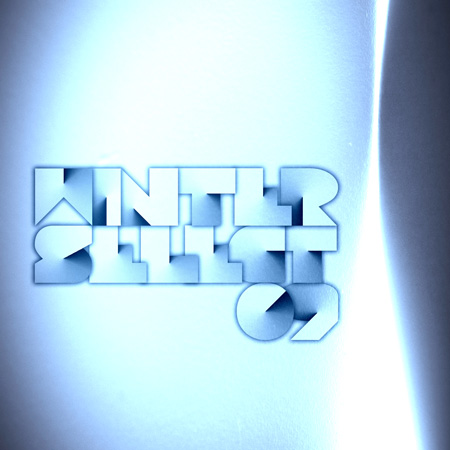 WINTER SELECT 09
1. Ringa Ringa / A.R. Rahman feat. Alka Yagnik & Ila Arun
2. Indian Fever / David Starfire
3. El Bimbo (Disco version) / Bimbo Jet
4. Koupes – I'll smash glasses / Shantel
5. Tu Café / N.O.H.A.
6. Misterio Stereo / Curumin
7. Deeper Waters (Eva Be's Secret Lover Remix) / Recloose feat. Joe Dukie
8. Turn Your Lights On / Emanative feat. Ahu
9. Miles Away / Linkwood Family
10. Keep On (Daniel Wang & Brennan Green's Vas Deferens Mix) / Crazy Penis
11. Williams' Blood (Yam Who Cosmic Jam) / Grace Jones
12. A Roller Skating Jam Named Saturdays (Dave's Home Mix) / De La Soul
13. Guinea Pig (Vocal Variation Mix feat Julia Biel) / Ben Watt
14. Thank You (skwerl's ungrateful love mix) / The Dining Rooms
(Top image from Digital Detox Day campaign by Baseman)