😷 Meilleur symptôme de 2020 : Dua Lipa
La chanson qui résume ce que quiconque a traversé en 2020 : 'je crois que j'ai de la fièvre'.
Deux pop singers au top de leur game, à l'audience protéiforme sauce 2021.
Angèle : from Instagram videos to NRJ Music Awards real quick.
Mère : Laurence Bibot, splendide et inclassable personnalité comme seule la Belgique sait en produire. Hasard de l'histoire ou recommandation d'algorithme, cette actrice peu connue en France va jouer en 2021 dans une comédie qui lui va comme un gant, bien bourge bien Michèle Laroque (sortie prévue on sait pas quand, vive le cinéma)… Bref, tout le potentiel d'un filon SEO pour les sites people en 2021.
Père : Marka, chanteur que j'ai découvert il y a bien longtemps pendant mon service militaire dans les années 90 (oui, je peux écrire ça), à Bruxelles, et qui a fait des trucs que j'adore, cf. #disconfinement (plus bas).
Frère : Roméo Elvis, prodige aux ailes brisées, accablé sous les accusations comme un glitch radioactif dans la matrice de cette famille talentueuse, prise à partie dans un débat et un moment qui la dépasse.
'Comme un médicament, moi je suis rien sans toi', chante Angèle.
Le drame de tous ces gens à l'isolement autour du monde : crever de soif devant leur écran ou sous leur casque en entendant des soupirs enregistrés dans un micro qui compresse tout à burnes. ASMR is here to stay. Un cran encore au-dessus, sur un crescendo qui n'attend que d'être entendu en Dolby Atmos, Billie Eilish a proclamé que c'était pas le moment de mourir 💀
Leurs respirations de plus en plus robotiques explosent en un refrain orgasmique et tout ceci se termine en boucle rythmique qui redémarre au début du morceau, comme tout tube tiktokable et instagrammable.
A qui s'adresse Dua ? She her he him i.el they them the coronavirus, on sait pas et on en revient aux Beatles qui avaient tout compris sans le savoir :  elle parle à 'you' et mène le jeu dès le début. Elle ordonne à sa target de la toucher (mais tu as perdu la tête, Dudule ! As-tu une attestation ?), la voix à la fois abandonnée et déterminée.
2020 nous aura donné envie d'écouter de forts organes, vivaces de surcroît. A mille lieues des robots K-pop et des rouleaux compresseurs US formatés et blasés de chanter la même chose à chaque fois, Dua Lipa a imposé un personnage d'idol fraîche et mature, présente parce qu'elle a su l'être habilement, mais pas omniprésente comme son succès aurait dû la rendre. Elle n'a pas fait un stream sur Twitch enchaîné avec Jimmy Fallon et Quotidien dans la même journée, n'a pas été un mème suite à un nipslip au Met Gala ou tout événement digne de TT à la durée de vie proche de l'éphémère, n'a pas hacké le moindre happening global (RIP Tokyo 2020), ne s'est pas tapé 35 festivals où plus rien ne ressemble à rien à la fin. A posteriori, les popstars devraient regretter le repos imposé par 2020.
Outre Fever, l'album de Dua Lipa résonne avec cette fête impossible mais physiquement inéluctable. Une commotion électronique, issue du métissage global et plus particulièrement européen, d'une Londres post-George Michael et dissoute dans le Brexit. So long, dear fellows.
We will meet again.
En conclusion, tout ce qu'il reste des Tiny Desk concerts, format innovant s'il en est en matière de musique sur le web depuis plus de 10 ans, c'est ce bureau virtuel qui n'a plus rien à voir avec rien. A l'origine, c'étaient des récitals enregistrés à l'arrache dans un coin de rédaction et voilà-t-y pas que ça sa finit sur le plateau 37 dans un décor banalement déconstruit, où le concept d'open space est à peine évoqué par des étagères IKEA respectant les règles de distanciation et éclairées par 50 nuances de LED pastel qui nous feront saigner les yeux dans 3 ans.
Les concerts post-pandémie ont fait ce qu'ils ont pu pour ne pas ressembler à des réunions Zoom… et au bout du compte, on a surtout vu des people friqués dans des lieux immenses, ou vides, ou sur IG dans la cuisine, sauf Damien Robitaille, qui a pensé à se filmer devant un rideau moche, mais rideau quand même.
Hashtag 2020.
💃 Best music trend: Disco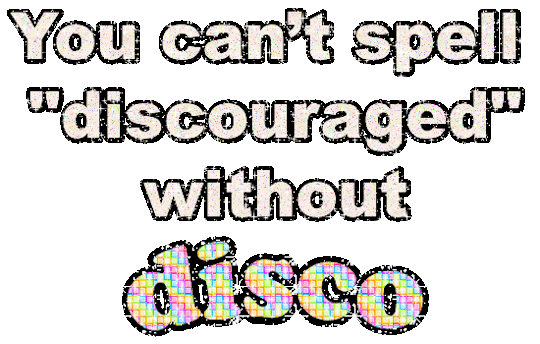 In the beginning, I thought Dua Lipa would be an entry in the corona-disco trend, but she didn't fit right in: despite the hits and the vibe, her whole story goes somewhere else after the initial leak of her album and the marketing success they pulled out of it (looking at you Lady Boringaga) climaxing with the club remix album (another leak, orchestrated by la Madonna herself 'cause, sure, why not? it's 2020) and the most palpable live event of We Are The World co-vid edition, Studio 2054. Dua is the ultimate poptimist dance machine for years to come and already a disco queen among others but…
Disco is not only about strings and four-on-the-floor beats. It's a spirit, a vibe, maybe a way of life, a utopia.
This year, I have wondered so many times about the coming of this hopeful energy in real life, at a party, at a concert venue, during a festival, I'll never know.
I'll never find myself dancing embarrassingly at le bal du 14 juillet 2020. I'll never hear a friend talk about that DJ set they heard last night and wanted to go with. I'll never sillily lip-sync on a silly song at this barbecue gathering (whose birthday is it again?). I'll never hear the song that changes my life and makes me want to dance like the world is ending.
2020 took it away.
Yet, disco happens when your inner rainbow parties you to through the storm.
So, 2020 gave it back.

2020 has proved we needed it, from Kaytranada's 10% crowded and glittery Soul Train contest to Róisín Murphy's Law and Kylie's… well, Disco killer album. Dancefloor Darling sounds like everything Kylie pushed further with P-funk, Where Does The DJ Go asks the question nobody ever answered with an instant classic that doesn't speculate but on the partygoer's point of view (going to bed with the disc jockey wasn't an option, since nobody could). Gloria Gaynor, Donna Summer, Chic  and ABBA were summoned for the better. Even Fine Wine feels like from another galaxy: in 2020, celebrities don't need brand partnerships anymore, they just sing about their own merchandise.
Even when the outcome is 100% electronic like this italo-pixellated mess, disco always brings the music to a very organic and somatic feeling.
Jessie Ware is obviously my favourite in the end, after being on my radar through the years : Running of course, the soulful Glasshouse album, and Midnight Caller, from Tough Love, is my safe space song. Thank you for springing Spotlight when springtime should have sprung, with this sensual ride on the Orient-Express featuring lazy dance moves and a sweaty, undistanced wedding fanfare outro.
What's Your Pleasure? (what a title!) is the best in the category this year because it not only revives disco's groove, hedonism and camp from the 70s and 80s but also its 1990s offsprings, from Nuyorican Soul's wonderful post-Salsoul album, to Les Rythmes Digitales' Darkdancer (Playpause coming full circle here) and echoes of William Orbit's Strange Cargo escapism. Indie-dance music masters Joseph Mount, James Ford and Morgan Geist bring the millennial polish to this new party gospel.
Given that the party mostly happens laying on the couch on Saturday and every other night, this album thankfully never makes you feel bad about the fact that you didn't dance that much to it. The last track doesn't keep you wanting more, but with the incandescent feeling of fulfillment, as when you leave the club at the perfect moment before you're too tired, in high spirits and comfortable enough in your shoes to walk home and maybe grab a bite on the way. No other disco record did that to me in 2020.
🕺 Meilleure soirée : #Disconfinement
Cf. ci-dessus.
J'ai lancé le hashtag #disconfinement en 2020 et je l'ai alimenté certains samedis soirs depuis mon canapé. Toutes les playlists sont sur ma chaîne YouTube.
🍌 Best newcomer, but where?: Bonnie Banane
Bonnie Banane should have been one of those acts that everyone talks about in 2020, whose showcase I would have probably missed before enjoying half a set at a festival. We'll have to wait until we meet.
Check Bonnie Banane's album Sexy Planet. When I first heard her, I thought it was Kali Uchis but she sounded français, and then the album came out and it felt like Erykah Badu, Diplo and Yelle had a threesome.
But no orgy was supposed to happen in 2020 so, what the fuck?
❌ Meilleur dernier concert : Madonna
Ben ouais, encore elle.
Dans mon histoire personnelle, Madonna restera la dernière artiste que j'aurai vue chanter une dizaine de jours avant le Grand Après.
Miskine, elle avait la hanche ou le genou pété (je sais plus) et ce connard de virus (on l'a su après). Bref, elle n'était pas au top de la forme même si elle a donné tout ce qu'elle pouvait ce soir-là. Si mon calcul est bon, c'est ce mercredi 4 mars qu'elle a joué la dernière version la plus complète de son Madame X tour. Un show à la fois plutôt modeste pour Madonna, impeccable du point du vue scénographique, mais aussi méga kiffant for me : au rang K du Grand Rex, mon premier concert dans cette salle, le strapontin le plus cher de ma life acheté 1 semaine avant alors que tournée méga-complète et annulations en cascade.
La ferveur du public pendant la première partie jouée par ce trio jazz post-world music, mi-karaoké mi-portugais, l'entrée tonitruante sur God Control, I Don't Search I Find, la pertinence d'American Life à cette date-là, la procession de ses choristes à deux centimètres de moi pendant l'intro de Batuka, la splendeur du tableau lisboète, le chit-chat tout foireux avec Christ-ineadthequeens, 2020, ça enchaîne bien. (GLOUPS).
Pour plein de raisons, les morceaux les plus dépouillés de l'album à sa sortie en 2019 m'ont énormément touché. A l'heure où j'écris ces lignes, je ne sais pas ce qui me procurera à l'avenir les mêmes émotions que d'avoir entendu ces chansons en live.
Par ailleurs, ma première interaction, au bar, avec un con de Parisien qui alpaguait un mec masqué venu du Liban et qui ne demandait rien à personne…
'Il a un masque, pourquoi tu le fais chier ?'
🎧 Best real-life soundtrack composer: Ludwig Göransson
How can anyone think of 2020 without Grogu in mind?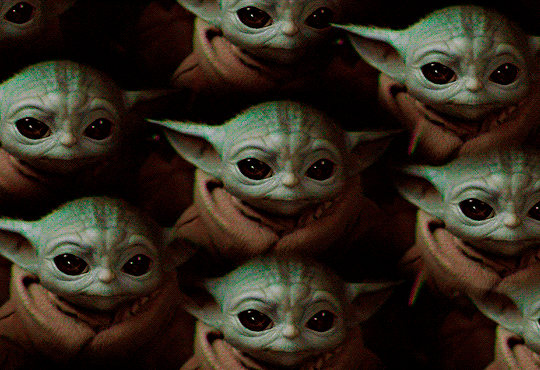 The Mandalorian season 2 finale soundtrack is among the most glorious of the year, and one of Star Wars' finest.
Maybe you wandered through your post-apocalyptic neighbourhood after the umpteenth wave, listening to Tenet's unsettling and yet so earthly drum patterns, when music underlines perfectly what you never wanted to feel. The official inverted version of the OST deserves a listen also.
I recommend you try it if you're chez Paris. This decaying atmosphere becomes old cities.
🤩 Meilleure allégorie des portes de la perception : Vendelune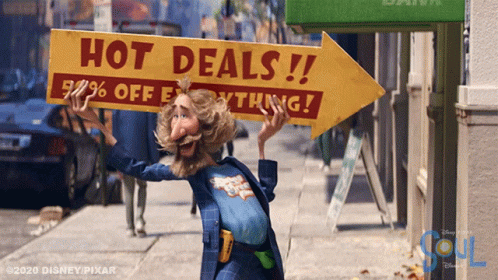 Soul est un des meilleurs films de l'année.
Je te refais le pitch façon #unpopularopinion : le premier personnage principal masculin noir d'un film d'animation Disney est musicien au début du film. A partir du moment où il meurt, Joe est bleu-vert ou chat. [SPOILER ALERT] A la fin, il accomplit son destin en choisissant de ne pas retourner sur Terre. [/SPOILER ALERT]
Qu'en pense l'année de Black Lives Matter ? Tu as moins de 24 heures pour en débattre, large !
Je répète : Soul est un des meilleurs films de l'année.
Les passages évoquant l'état de grâce provoqué par la musique sont absolument stupéfiants. Ce film offre une vision magnifique de ce lieu où nous allons tous lorsque je divague, lorsque je suis Vendelune…
🆗 Best of what was and will never be again: 1989
Obviously, like everybody else, I have played to a couple of social games this year. Took part in the 'Post four albums that came out when you were fourteen' challenge, and realized that so many music acts made an indelible impression on me. Beyond the ones that I posted (Prince / Neneh Cherry / Mano Negra / Madonna), Martika's first intervention was probably the one I listened to the most that year and totally lost in the process #crossmyheart (before she made anything memorable, thanks to Prince), Lenny Kravitz's Let Love Rule is one oldie that I enjoy going back to (damn he could pull out wicked harmonies), and Janet Jackson's Rhythm Nation 1814 is another I grew to understand afterwards.
On the other side, I've always loathed Simply Red, Fine Young Cannibals, and above all Phil Collins.
1989 was also the year Milli Vanilli millivanillied. Those guys were probably lucky enough the hoax didn't happen during social media times. This thing should probably end up as a Netflix series before 2026 though.
If there's a single track to pick when you gonna call 1989, remember this Dana Dawson gem, it's pure vaporwave/nostalgia material. I played the crap out of that NRJ Summer Winter whatever season Hits cassette I owned: it was the handiest way for me it hear it again and again.
🇦🇷 Le Playpause d'honneur 2020 : Luis Alberto Spinetta
Faut s'accrocher un peu pour binger Rompan Todo, le docu-série de Netflix sur l'histoire du rock latino-américain, quand on n'a pas toutes les clefs pour remettre les 76493 intervenants, même en voyant les grandes lignes et en connaissant les figures incontournables. Imaginez une rétrospective sur 50-60 ans featuring les Polnareff, les Jean-Louis Aubert, les Arno, les Bashung et les Christophe à l'échelle de l'Amérique latine. Il y a aussi un sosie d'Edouard Philippe botoxé, avec la barbe teinte en noir, qui parle très sérieusement de MTV, à ne pas confondre avec Charly Garcia et sa moustache bicolore.
Je trouve toujours hyper drôle de regarder ce genre de reportage, ne sachant jamais à quel niveau placer la crédibilité de tel ou tel mec au palmarès stratosphérique mais dont je n'ai jamais entendu aucun son : sur l'échelle de Bernard Lavilliers, ce type avec la gueule de Philippe Risoli qui aurait percé dans le ska-punk, est-ce que c'est plutôt le Gérard Manset ou le Calogero de son pays ?
Le mot 'machisme' est prononcé au début et puis c'est à peu près tout jusqu'à ce supercut à la fin qui compile tous les plans de meufs qu'ils ont réussi à trouver, sur fond d'hymne à la sororité. Le dernier épisode tente une réconciliation œcuménique, plombée par l'unanimité hétéro (évidemment, zéro lesbienne à l'horizon) à peine capable d'une unique mention à une expression sexuelle ou de genre différente via l'androgynie du leader d'Illya Kuryaki and the Valderramas (qui n'est autre que le fils de Spinetta, les chiens ne font pas des chats).
En 2020, on aura au moins vu exploser l'imagerie du mâle sud–américain réinventée par Maluma façon chaton mignon (swipe right aussi pour Mahmood, abyme méditerranéen qui rendrait chèvre le plus puriste des latinistes) ou par des mecs plus sucios comme Bad Bunny…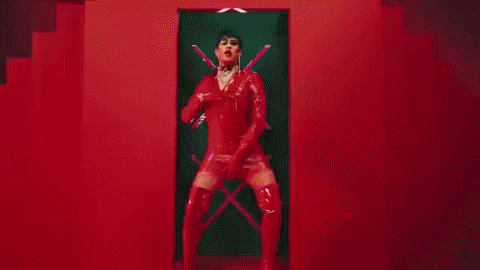 A la fin, tout ceci donne un peu l'impression d'avoir passé 5 heures à écouter des mecs se dire les uns aux autres qu'ils se trouvent formidables, surtout ceux qui sont morts. Plusieurs d'entre eux sont manifestement atteints du syndrome des boules de cristal, cuisses ouvertes à 180° sous la bedaine de frontman rangé des bagnoles. Le problème avec le manspreading, comme avec le mansplaining, c'est qu'une fois que tu l'as remarqué, tu ne vois plus que ça.
Autre méga problème, la traduction en VF, faite d'approximations et de contre-sens. 'Musique progressiste' pour 'Música progressiva', ça raconte totalement autre chose que ce que c'est censé dire. Cet autre effet de la mécanisation toujours plus poussée de l'industrie de la série, moins cocasse que la tasse Starbucks de Daenerys ou le Jeans Guy dans The Mandalorian… La  médiocrité langagière dans laquelle baignent beaucoup de productions internationales est rarement débattue, mais la question, elle est vite répondue : ça vaut pas un cachou. Que Bridgerton soit sous-titré avec les pieds, peu me chaut mais c'est vraiment problématique dans le cadre d'un documentaire.
Reste une playlist impressionnante, les fulgurances de Gustavo Cerati (faudra que j'écrive un jour sur ce phénomène), des kilotonnes de rock pesado horribles à mes oreilles, des découvertes et redécouvertes.
Ainsi que les apparitions du fantomatique Luis Alberto Spinetta. Poète rockeur archidoué, proto-Kurt Cobain avec la gueule de Julien Clerc, quelque part entre Syd Barrett, Caetano Veloso et Daniel Darc, auteur de chansons hyper douces comme de trips expérimentaux bien barrés. Les albums de ses groupes Almendra et Pescado Rabioso sont des trucs vraiment à part que j'aime beaucoup. Et puis, comme quasiment tout le monde, il s'est noyé dans les années 80 et leur cortège de synthés dégueu, de batteries hyper appuyées et de songwriting orienté stade de foot.
Une très grande joie de vivre se dégage de ces personnalités, ces rockeurs boomers sont moins poseurs que leur homologues européens, tout en étant plus subversifs que beaucoup de leur idoles nord-américaines. S'obstiner à faire du rock sous Pinochet restera dans l'histoire comme un geste artistique plus qu'essentiel. Prenons-en de la graine.
💿 Best digital death: iTunes
is dead, right? Shit, it's been part of my music life since my first iBook. So many nights ripping cds, on a 128kpbs setting, that only exist in that format… or worse.
Hail all the Spotifies in the world and their global library.
Just kidding.
When the Big Shutdown comes, what will happen with Bandcamp? What will happen with the music on hard drives?
Will it still be music?
⚫️ Meilleurs trucs chez soi : les vinyles
Pensez qu'un jour, il y aura une mode, nostalgique et/ou ironique, inspirée par les lockdowns des années 20 : il y a bien déjà eu une avalanche de Pinterest et de Tumblr sur le #cottagecore, ce trip d'un confinement idéalisé option inspirational, fait de moodboards à l'esthétique cul-cul d'une nature très civilisée, entre cyber-Americana et bungalows dans la forêt dont on ne sait si c'est une collection de carte postales vintage, une collab Harry Potter x Laura Ashley ou du concept art pour une fanfic XXX sur Monsieur Meuble 🤮
Confinée dans son intérieur deluxe comme la princesse des poissons dans l'eau, Taylor Swift nous a sorti pas moins de deux albums sur son univers intérieur, enregistrés au coin du feu, en mode confessions chuchotées, dans les pas feutrés de Joni Michell et de Carole King. Il y a certes toujours eu une certaine gravitas dans son écriture… Cela prend une dimension presque politique désormais, c'est le blues d'une chanteuse blanche ultra-privilégiée.
Chiant.
De chez moi, j'ai acheté des disques pour les avoir chez moi. Il doit y avoir un nom pour décrire l'état de nerfs dans lequel te met un Chronopost en 2020.
J'ai commandé plein de vinyles. Sur plein de sites.
J'ai continué de chercher cette ré-édition de Bocanada de Cerati, un de mes albums préférés. Je l'ai trouvée.
Et à la fin, c'est Amazon qui gagne 🥴
Chiant.
💜 Bonus track : 
Parce qu'en 2020, il nous est resté Fleetwood Mac, The Crown et les lives sur YouTube.
Discouraged disco gif by Animated Text