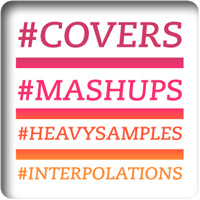 Playpause reaches 100 posts!
Never thought I'd keep blogging for such a long time, even if it has become something that I only do from time to time.
So when I started selecting tracks for a lovely young lady turning 8 (almost Playpause's age), I thought I'd celebrate both events with a special compilation, made of covers, mashups, samples and interpolations. Because I've been playing the « par-3 covers blind test » with her father from when she wasn't born.
And because on traditional Playpause seasonal « selects », there are always a couple of them.
#covers bring out the best of a song and of a performer, #mashups demonstrate how timeless pop music can be, #heavysamples prove that good sonic ideas are good and #interpolations are a fun game to play.
I could have selected dozens of other songs, of course. But these ones have been with me for a few months or a few days. They just sound 2011 to me.
1. Girl In Shades – Marie-Christine #interpolation #adaptation (Sunglasses At Night – Corey Hart)
2. Je Fume Pour Oublier Que Tu Bois – Keren Ann #cover (Alain Bashung)
3. What You Doing This For? – Florrie #heavysample (Little Bit Of Feel Good – SALM feat. Adam Joseph #cover [Jamie Lidell])
4. Overprotected – Joan As Police Woman
#cover (Britney Spears)
5. Jimmy Jimmy – Born Ruffians
#cover (Madonna)
6. I'm Diggin' You (Like an Old Soul Record) – Geoffrey Williams #cover (Me'Shell NdegéOcello)
7. Love Dancing – Arthur's Landing
#interpolation (Is It All Over My Face – Loose Joints)
8. Jamaican Boy (dub Version) – The Bombist presents Brisa Roché feat. Lone Ranger
#cover #adaptation #dub (Estelle feat. Kanye West #heavysample [Impatient – Will.I.Am])
9. Water No Get 8-bit Enemy – Nick Nielsen
#cover (Fela Kuti)
10. Up In The Cotton Club (Okiokinl mashup) – Beyoncé vs. Duke Ellington
#mashup (Singles Ladies (Put A Ring On It) – Beyoncé vs. Harlem Airshaft– Duke Ellington)
11. Mr. Summertime – Circus
#cover #adaptation (Une Belle Histoire – Fugain & le Big Bazar)
12. Eleanor Rigby – Lord Sitar
#cover (The Beatles)
13. Ode To Billie Joe – Nancy Wilson
#cover (Bobbie Gentry)
14. Suicide Is Painless – Pizzicato One feat. Roger Nichols & The Small Circle Of Friends
#cover (The Mash)
15. Preciso Aprender A Ser Só – Tim Maia
#cover (Marcos Valle)
16. California Dreamin' – Bobby Womack
#cover (The Mamas & The Papas)
17. Rolling in the Deep – John Legend
#cover (Adele)
18. Sour Times – Marsha Ambrosius
#cover (Portishead #heavysample [Danube Incident – Lalo Schifrin])
19. Amymagine – John Lennon vs. Amy Winehouse
#mashup (Rehab – Amy Winehouse vs. Imagine – John Lennon)
20. Intro Again (Production Unit mashup) – Aaliyah vs. The XX #mashup (Try Again – Aaliyah vs. Intro – The XX)
21. Sgt. Pepper's Lonely Hearts Club Band (Finale) – The Bee Gees, Paul Nicholas, Peter Frampton, Sandy Farina, Dianne Steinberg, Stargard, Donald Pleasance, Jar MacIntosh, John Wheeler, Steve Martin, Earth, Wind & Fire, Frankie Howerd, George Burns, Alice Cooper, Aerosmith & Billy Preston
#cover #adaptation (Sgt. Pepper's Lonely Hearts Club Band (Reprise) – The Beatles)

#covers#mashups#heavysamples#interpolations
(Music selection & cover design by PlayPause)