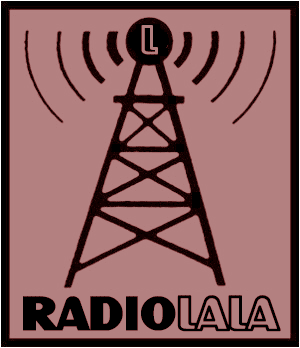 RADIOLALA, c'est une nouveauté sur Playpause, un programme d'une heure (presque) tout rond avec que des chansons qui font lala (ou choubidou, ou yéyéyé…).
Voilà, éclate-toi, je te ferai d'autres sélections (thématiques ou pas) plus tard.
D'ailleurs, si tu veux écouter RADIOLALA tout en surfant sur le reste du Web, tu peux cliquer ici ou sur le bouton Pop-Up du module de la radio.
Et si tu ne comprends pas du tout pourquoi je te parle d'un truc qui ne s'affiche pas dans ton navigateur, c'est que tu n'as pas Flash, et là, franchement, je peux pas grand chose pour toi à part te dire : « Réveille-toi, on est en 2005 ! »

RADIOLALA has nothing to do with LaLa TV,
nothing to do with Lala from Teletubbies,
nothing to do with Donny Hathaway's daughter, Lalah…
It's a new feature on Playpause: a one hour program dedicated to songs that go lala (or shoobedoo, or yeah yeah yeah…).
If you want to listen to the radio while surfing on other webpages, click here or on the Pop-Up button.
And if you don't see anything working, it may be because your browser is missing the Flash player, so wakey wakey, it's 2005!
RADIOLALA selection:
01 Minnie Riperton – Lovin' You
02 Leon Ware – French Waltz
03 Masters at Work feat. Luis Salinas – Pienso en ti (smooth old mix)
04 Galliano – Jus' Reach (12″ mix)
05 Anita O'Day – Sing, Sing, Sing
06 LCD Soundsystem – Yeah (clap-a-pella)
07 Toto Bona Lokua – The Front
08 Camille – La demeure d'un ciel
09 Claudine Longet – Guess who I saw in Paris
10 Carmen Miranda – I like you very much (I, yi, yi, yi, yi)
11 Brigitte Fontaine & Areski – C'est normal
12 Gillian Hills – Zou bisou bisou
13 Astrud Gilberto – Portuguese Washerwoman
14 La Lupe – Chumba la chumba
15 Moloko – Fun for me
16 Homegrown – Home alone
17 Bus Driver and Radioinactive with Daedelus – Weather Locklear
18 Pizzicato Five – Darlin' of discotheque